A small reminder that we are currently at GUADEC!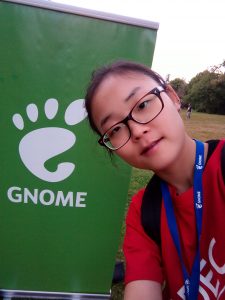 As we said in our last post, tomorrow at 11:45 AM (Central European Time), we'll have a talk about the status of ZeMarmot with some contents (i.e. few seconds of animation in progress) and our view on using GNOME and Free Software for media creation.
So if you are around Karlsruhe (Germany), do not hesitate to come by (GUADEC is a free GNOME event) at the Karlsruhe Institute of Technology. Otherwise, you can see us on the live streaming of the event (direct link for live streaming) and the recording will remain viewable afterwards from the CCC streaming website.
See you there!