This post is a re-interpretation (rather than a translation) of 김프, 리눅스와 시작하다, originally written in Korean by Han Aryeom.
Studio Girin's Art Director, Han Aryeom, had an academical education similar to many digital graphics artists: she used to be taught and work with the Adobe proprietary suite of software programs. Our first project (Firefox and You) was no exception (2 weeks to make it and no time to change one's habits).
Recently though we decided to switch to a full Free Software workflow. This includes working fully under a GNU/Linux operating system. We chose Mageia.
And the current choice to replace Adobe Photoshop is Gimp. This is not the only piece of software we chose and tried for professional drawing. More posts to come about other interesting tools later…
Yet as you can imagine, after a dozen of years using daily the same program, it is sometimes hard to get over the habits: shortcuts, knowing which feature is in which menu, etc. After some research, we found this nice page, quite recently updated for the last version of Gimp (2.8), translating many shortcuts of Gimp into common defaults of Photoshop: http://epierce.freeshell.org/gimp/gimp_ps.php
Aryeom still made these few fixes (note: we could not find any contact for the author of the original list), relative to the last version of Gimp:
| Category | Photoshop | Gimp |
| --- | --- | --- |
| Select | Deselect | Select None |
| Tools | Crop tool | Crop&Resize tool |
Other than that, we recommend this page for a change of configuration to any (former?) Photoshop user.
So if you want to give a try to Gimp as well, after years of Photoshop, but are scared of losing all your marks, this list may be a smoother way to begin with. Not exactly the same (because still a different program), but at least you'll feel less frustrated for not being able to work as fast.
And just for your eyes, here is the first drawing she made with Gimp 2.8, which may (or may not) be a concept art for our next project. 😉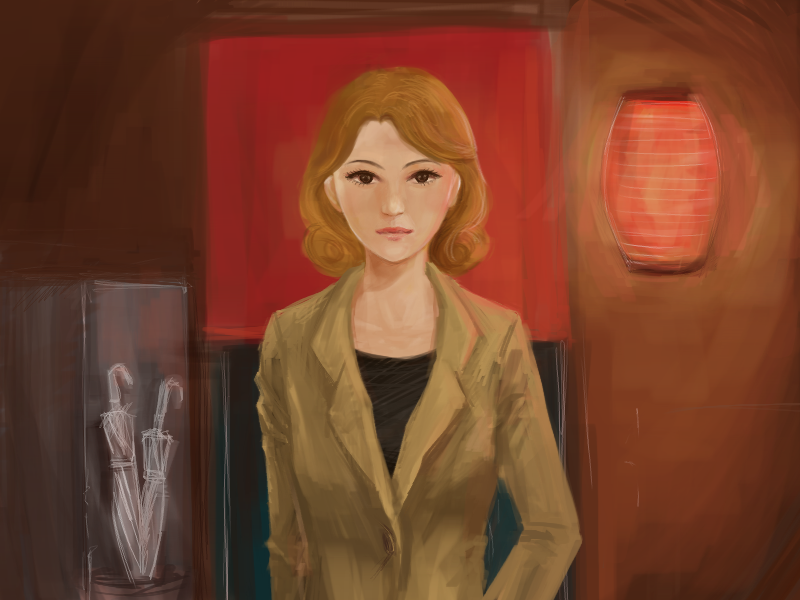 Enjoy!