So we just launched the crowdfunding for our 2D animation film, "ZeMarmot"!
You'll find a small 1-minute teaser there. We hope you'll like it.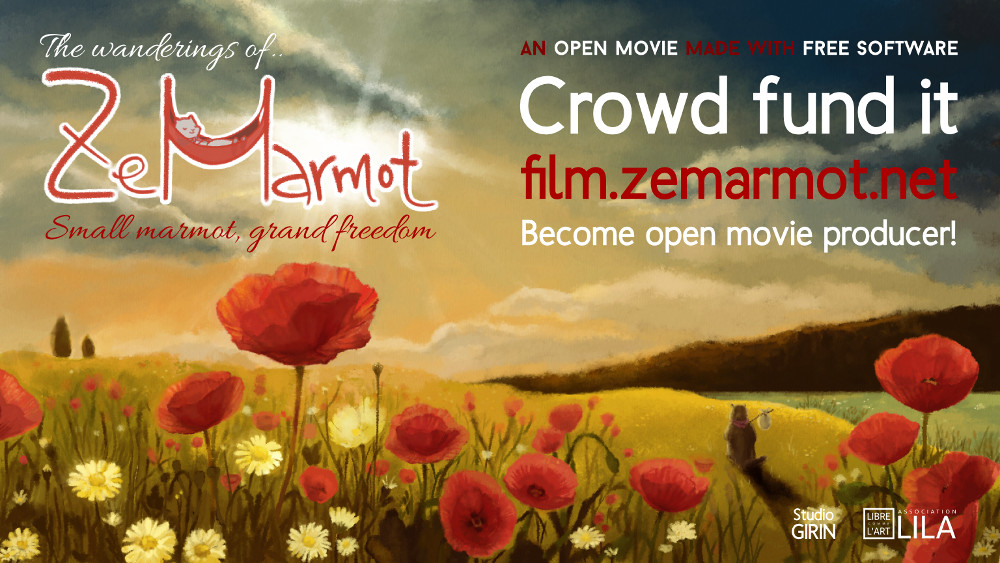 As already explained, it will be made fully with Free Software, even the music as we work with a collective of musicians working with Free Software as well, and it will be released under Creative Commons Attribution Share-Alike (double licensed Free Art).
What not to like?
To know more and support us, go get a look to the crowdfunding page!